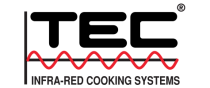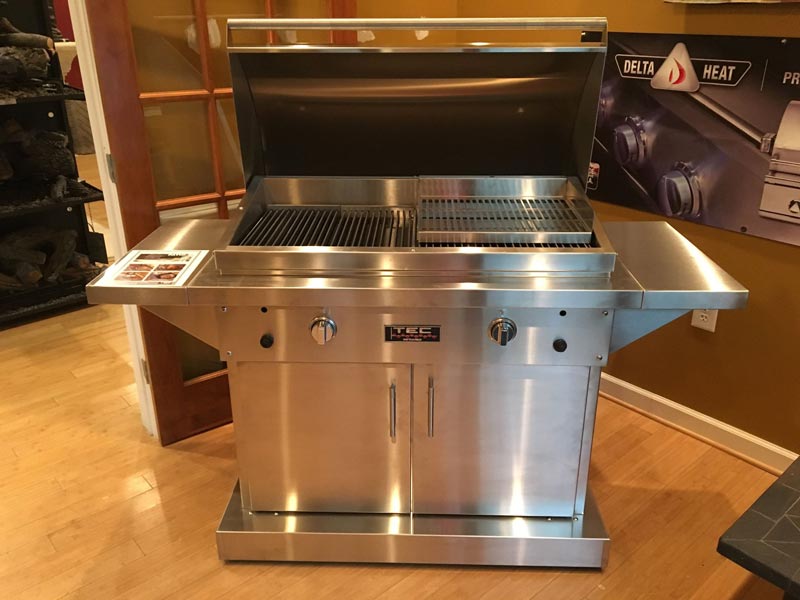 The more hot air a grill uses to cook food, the drier it will be, and traditional gas grills cook with 100% hot air. Even other infrared grills use about 65% hot air (and 35% infrared). But TEC's patented, 100% infrared grilling system eliminates the hot air, so food retains up to 35% more of its own natural juices. The end result – tender, juicy food.
Radiant glass panels below the cooking grates incinerate food drippings, creating a rich, smoky vapor that flavors the food. Now you can have it all – the convenience of gas and the charbroiled flavor of charcoal or wood, but without the ashy residue.
TEC grills reach higher searing temperatures across the grates than other infrared gas grills. But they also turn down much lower, allowing you to slow cook, barbeque, or smoke at 250 – 300° F, and sear a steak at 850° F.
When you are cooking on a TEC Infrared Gas Grill, you don't have to search for that sweet spot or worry about raw hamburgers or overcooked steak. We designed our stainless steel burners to distribute heat evenly across the cooking grates. Every square inch of cooking surface is available for grilling, and temperatures at the grate can be controlled by the simple turn of a knob.
0-850° F in 10 minutes. How's that for cutting your grilling time in half?